Teeth Whitening
Life happens — even to our teeth! And sometimes, that means we end up with stained or yellow teeth, which naturally leave us dreaming of a more radiant, beautiful smile. If that sounds like you, you're not alone! Better yet, the Argyle Family Dental team can recommend teeth whitening services with us right here in Centennial, Colorado.
We offer two different types of teeth whitening options that allow you to achieve the best smile on your timetable:
Professional Whitening Trays
In-Office Whitening
Here's more info on these two options and how they work for you!
At-Home Professional Whitening Trays
At-home whitening allows you to whiten and care for your teeth on your schedule. This is especially useful for busy professionals, parents with kids on the go, or anyone who would rather practice self-care over time. We understand all of these scenarios and are happy to assist with recommendations.
Whitening trays for home use are simple. Our dentist will provide a custom-made dental tray with a gel solution that whitens your teeth. Based on your schedule, you can wear this tray as it's prescribed by Dr. Ava Khodakhast. Most of our patients wear the tray while getting ready or working around the house. This is the method Dr. Khoda uses for herself, and these trays typically last for years! All you need to do is purchase new whitening solution from the office when you want to whiten again – usually annually.
The results are tremendous, and the visits for trays are quick. If you avoid heavy stains on your teeth, at-home whitening can yield long-term results, sometimes up to a year from application. We'd love to chat more about your options for teeth whitening in Centennial, Colorado — so be sure to schedule your next visit today!
In-Office Whitening Treatment
Our in-office whitening treatment can help you achieve a smile that's several shades whiter in just one 45-minute treatment. All you have to do is schedule a time. Then our dentist will apply a bleaching solution to your teeth.
For patients who want a whiter smile and don't want to wait, this treatment is the best if you have very little time available before an event. You'll benefit from the professional application, consistent results, and speedy treatment. For best results, you'll want to use take-home trays after the in-office treatment to maintain the bright shade of your teeth.
And don't worry — these treatments are safe and are used by dentists all around the world. You'll be in good hands with the Argyle Family Dental team!
What Are the Benefits of Teeth Whitening?
On the fence about whether or not a teeth-whitening session is worth it? We understand! For some, semi-annual cosmetic dental visits are enough to help keep their teeth in excellent condition. But for others, they'll need a little extra — and the benefits of teeth whitening speak for themselves:
Confidence and self-esteem boost — The urge to hide your smile will torpedo your confidence quickly. How can you enjoy a laugh or a night out without wearing a smile? Whitening can help you overcome this urge and beam
Anti-aging properties — When your teeth look whiter, you look and feel younger (without all the needles and surgery!). If you want to turn back the clock, 45 minutes with a dentist can make all the difference
Improved oral care — Many patients at Argyle Family Dental, tell us that they're more diligent about their oral hygiene once they've had a whitening session. They want to keep their smile clean and bright, so they brush and floss more
How to Prevent Further Teeth Staining
Once you've had your teeth whitened, you may find more than ever that you're worried about keeping your teeth clean and bright, sort of like buying a new car. You want to keep everything clean and sharp for as long as possible — and discovering ways to make that simple only makes sense!
So how does one keep their teeth white after using those trays for a week or two? One of the biggest ways is to avoid foods that stain, such as:
Dark teas
Coffee
Berries and dark fruit
Beets
Tomato sauce
Red wine
Balsamic vinegar
Soy sauce
Soda
Sports Drinks
Avoiding these foods and beverages can help you stay confident in your style much longer. Aside from that, you'll want to make sure you keep up with your daily oral hygiene (brushing, flossing, and mouthwash) and schedule semi-annual appointments with the Argyle Family Dental team.
Ready for a Dazzling Smile?
If you're considering a teeth-whitening treatment, there's no reason to wait.
With a quick visit to Argyle Family Dental, we can help you have a dazzling smile that's impossible to hide. Schedule an appointment with us today at (720) 573-2454 to achieve the smile of your dreams!
Teeth Whitening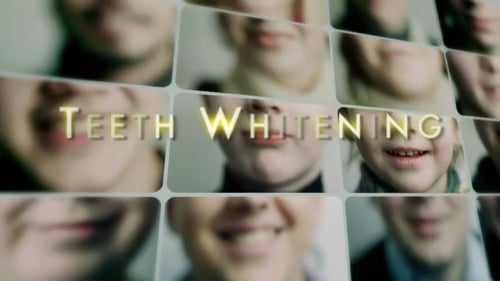 At a young age our teeth are healthy white. But overtime the enamel coating the tooth is so slowly worn down. Causing our teeth to become stained and yellow, which is why teeth whitening is become increasingly popular today. There are a few methods for whitening. They include at home and in office. With in office treatments, you will see faster results, receive the safest treatment for bleaching the teeth, and yield the whitest smile. So, don't settle for teeth that have become stained from years of coffee drinking, tobacco use, or just aging. Ask your dentist about whitening options that may be right you.